Alumni 2020
All International Summer School Alumni 2020
The International Summer school After the Damages offers a real opportunity to bring together participants and scholars of different disciplines, discuss new issues, tackle complex problems, and find advanced solutions and new trends in the after disaster management.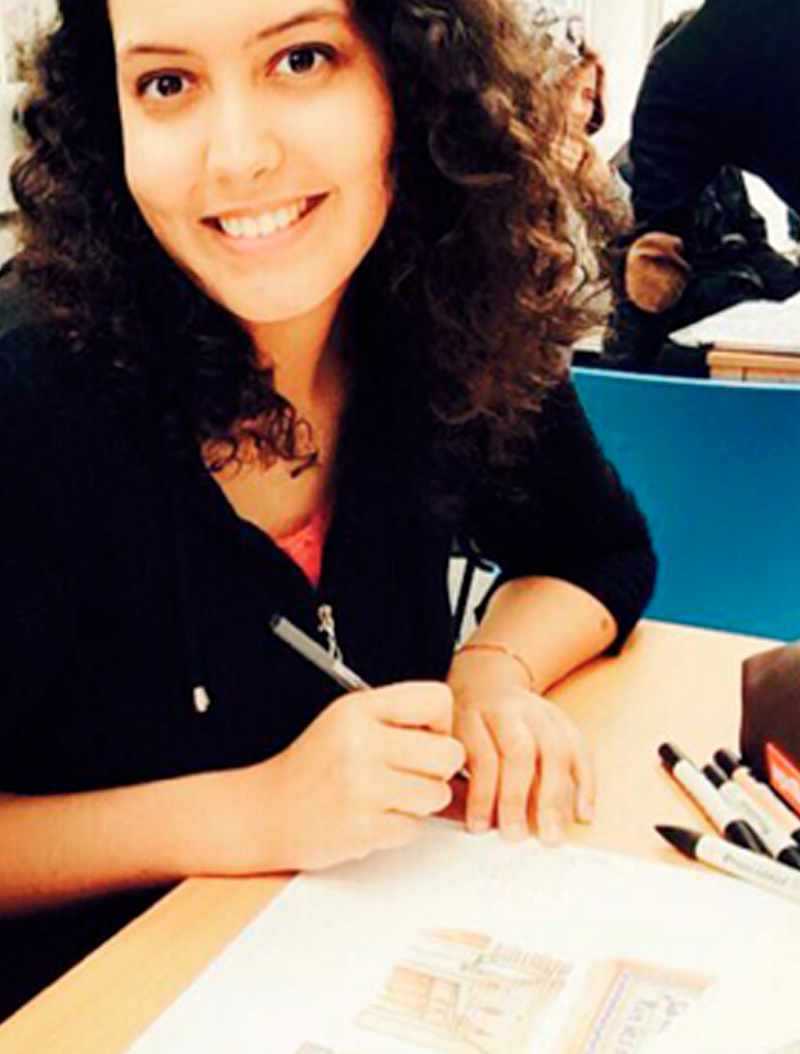 Ainine Lamiae
Lamiae Ainine, young architect from Morocco, graduated from the International University of Rabat (UIR), currently student in master program of architecture and heritage in Rabat (ENA), I am involved in scientific and cultural research and I have the ambition to pursue doctoral studies in architectural heritage.
Alomary Ruba
Ruba Alomary is a Ph.D. candidate in the department of architecture and urban planning, Ferrara University interested in heritage, urban revitalization, gentrification, and urban resilience. Her dissertation examines the consequences and implications of implementing cultural, revitalization, and urban development projects on the historical core of Madaba city-Jordan also assessing the processes of spatial, social restructuring, and neighborhood change.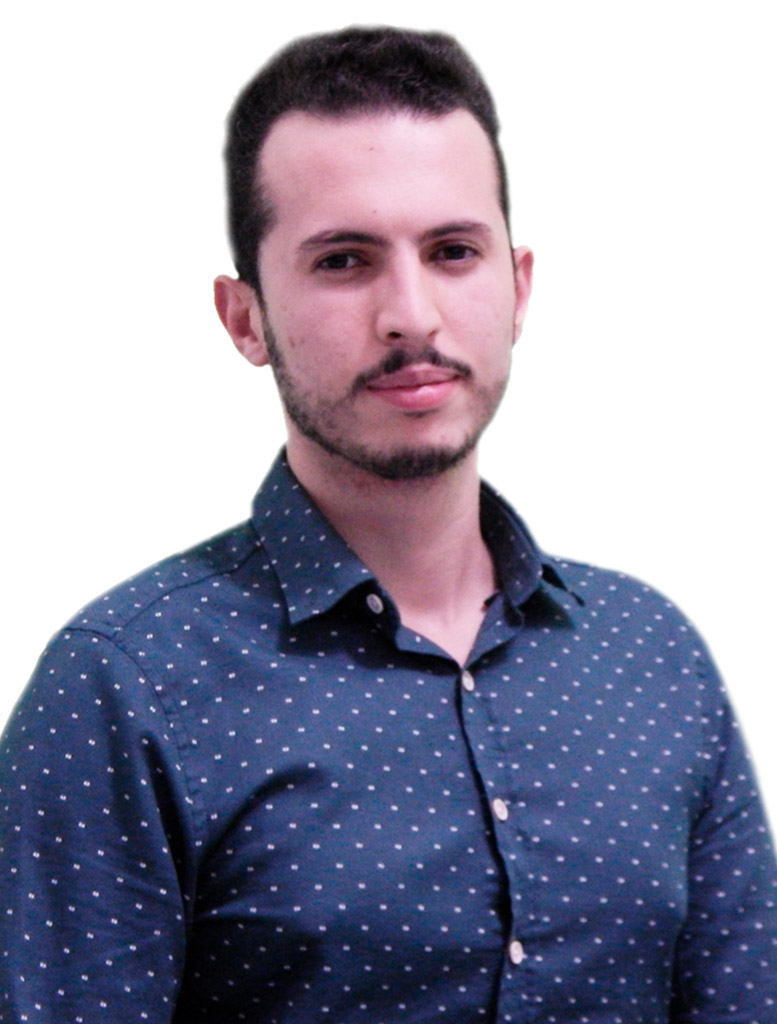 Amani Ilyes
My name is Ilyes AMANI. I am preparing my final thesis as an architect student at the international university of Rabat in Morocco. My thesis approaches the question of how to intervene in a contemporary way in an urban site inscribed on UNESCO's World Heritage List and respect it.
Angelosanti Marco
My name is Marco Angelosanti. I graduated with honour in Building Engineering – Architecture in Sapienza University of Rome with a thesis on refurbishment of villa Palma (TR). Up to now I am PhD student in Engineering-based Architecture and Urban Planning at DICEA in Sapienza, developing innovative rapid tools for assessing open spaces in BE seismic vulnerability. I am a scientific collaborator in several research activities, and teaching assistant for PRRE course in Sapienza.
Azul Isabella
PhD student in Architecture and Urbanism at Universidade Presbiteriana Mackenzie. Master's and Degree in Architecture and Urban Planning from Universidade Presbiteriana Mackenzie with International Graduate Final Work / Master Métropoles from École d'architecture de la ville et des territoires à Marne-la-Vallée (2018 / 2016). Architect urbanist and collaborative researcher in the group Architecture and Construction registered by FAU Mackenzie.
Baeppler Andrès
Andrés Bäppler was born in Colombia in 1960. At the age of 5, he went to Germany and received a solid education and training as an architect. Andrés Bäppler received 2019 the 'special Award for his pioneering work in building with bamboo' as part of the 'First World Prize for contemporary fiber-based architecture FIBRA-AWARD' in Paris.
Bernardello Rachele A.
Rachele Bernardello is currently a PhD student at the University of Padova. Her research interests are in BIM and Information exchange referred both to Infrastructures and Buildings, focus on digital workflows through delivered international standards. Her researches deal also with Cultural Heritage Management and Communication.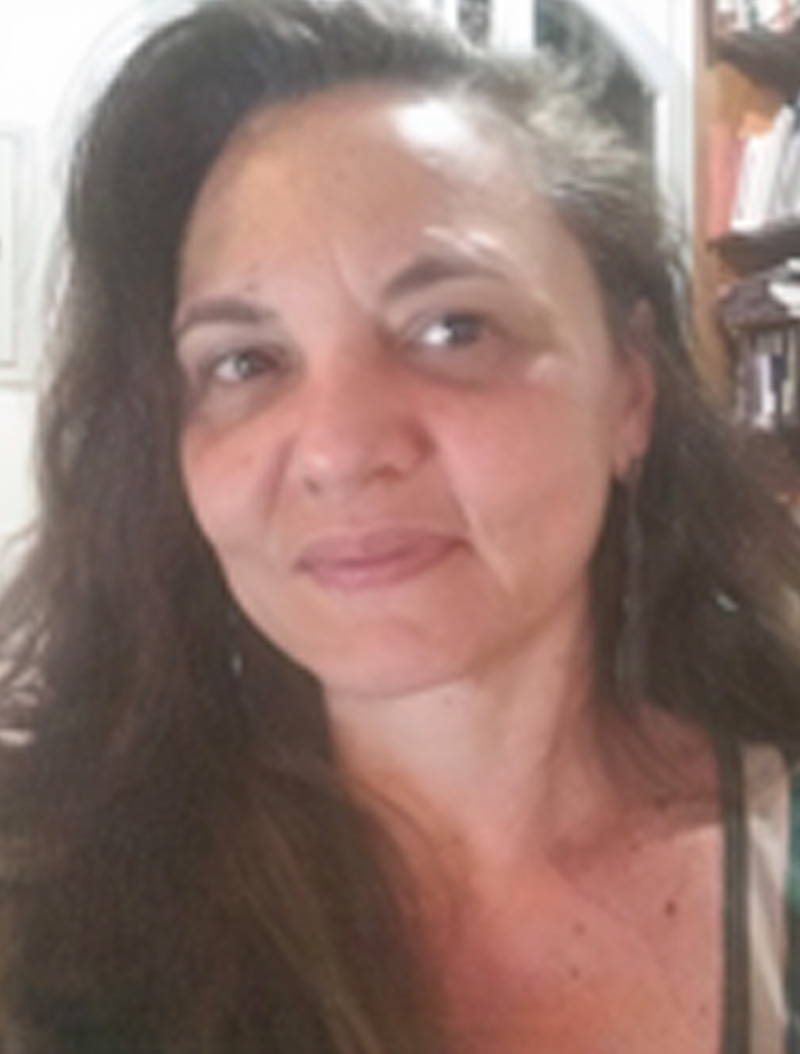 Bordon Mioto Silva Tania Cristina
Tania Cristina Bordon Mioto Silva. PhD Professor, at Mackenzie Presbyterian University (UPM), Reconstruction and Collective Memory, of São Luiz do Paraitinga. Master: (UPM), Restoration of the Chapel of São Miguel Arcanjo. Architect and Urban Planner, member of the Technical Group for the application of the well serial Set of Fortifications of Brasil. Professor and Coordinator of Preserva Laboratory, Universidade Anhembi Morumbi.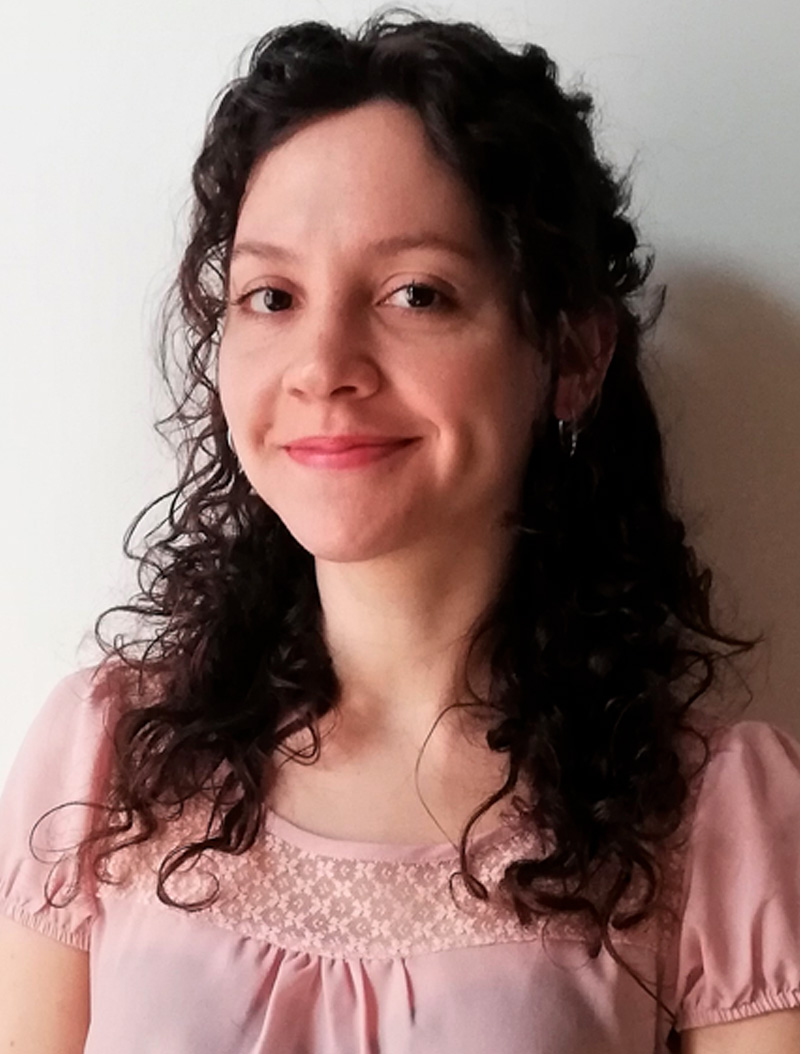 Bufo Giulia
My name is Giulia Bufo and I'm from Abruzzo, Italy. I have attained my Master's Degree in Construction Engineering at the Polytechnic of Turin and I have also achieved the Certificate of Safety Coordinator. My master's thesis dealt with the refurbishment of the Italy Pavilion at World Expo 2010 in Shanghai.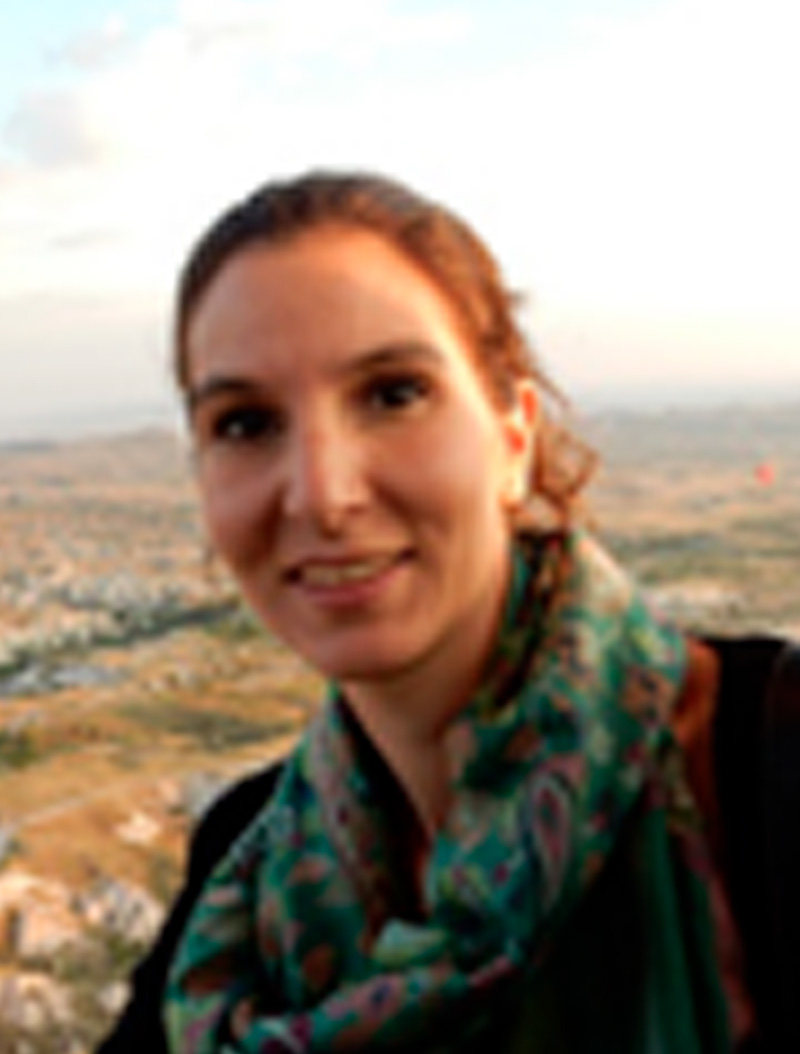 Buscariolli Olivia
Olivia Buscariolli is a Brazilian architect and urban designer graduated from Mackenzie University (2005) and master's in Conservation and Restoration of Cultural Heritage from Federal University of Bahia (2011). Nowadays works in IPHAN - National Historic and Artistic Heritage Institute - and as professor in FMU University (Sao Paulo)
Callegaro Chiara
Graduated in Building Engineering and Architecture and currently research fellow at the Department ICEA of the University of Padua. Specialized in Scan-to BIM process, focusing on data collection and survey, BIM modeling and data integration for the visualization and valorization of Cultural Heritage.
Campiotto Renata
Renata began her studies in the field of heritage preservation in 2013, when she participated in an undergraduate research project that sought to inventory the industrial remnants of a traditionally working-class neighborhood in the city of São Paulo, Brazil. Afterwards, she participated as a researcher in the elaboration of the Conservation Management Plan for the Vilanova Artigas Building, a research project funded by the Getty Foundation through the Keeping It Modern program (2015-2018).
Ciovati Cristina
My name is Cristina Ciovati, I graduated in architecture from the Politecnico of Milan in 2012 and I eventually obtained a specialization in architecural heritage and landscape. I have worked as a freelancer on cultural heritage restoration and management for the last 12 years of my professional career.
Cornieti Michele
Michele Cornieti holds a phd in architectural and environmental survey. He directed the urban and territorial planning department of the Municipality of Bagno di Romagna from 2009 to 2017.. Since 2008 to 2020 he taught as Adjunct professor at the University of Florence He works as architect at the Ministry of Cultural Heritage, where he deals with the protection of cultural heritage.
De Marco Raffaella
PhD, Engineer and Research Fellow at University of Pavia. Her research deals with the development of 3D models and databases on historical architecture and Cultural Heritage into international projects on UNESCO sites. She collaborates with the Chair for Strategies on European Cultural Heritage at European University Viadrina (Frankfurt Oder, Germany) with a VIP Fellow (German Academic Exchange Service DAAD 2019).
Del Regno Rossella
Honors Degree in Civil Engineering from Salerno University, April 2008. PhD in Structural Engineering and Building/Urban Recovery, June 2012. From 2016 to 2019 completed research work and scientific cooperation as Research Fellow for the Macro-sector 10/E. Second level Master's degree in Maintenance and Redevelopment of Constructions, May 2019. Expertise in workplace health and safety.
Duarte João
João Duarte. PhD student and researcher at University of Porto (CITCEM) and University of Santiago de Compostela (IACOBUS), in Heritage Sciences. My research goals aim to promote cultural heritage knowledge in Alto Douro Wine Region and to create a theoretical approach in the heritage field, to research in the cultural landscape and territory, and to analyse and to create a management proposal of cultural heritage in Douro Valley, WH.
El Mokhlis Leïla
My name is Leila ELMOKHLIS. I'm an Architecture final year student at the Rabat School of Architecture in Morocco.
Through my academic background, I had the opportunity to take courses and attend seminars that evolved around the concept of resilience, as well as the critical role of architects in designing and planning - always locally specific – resilient architecture.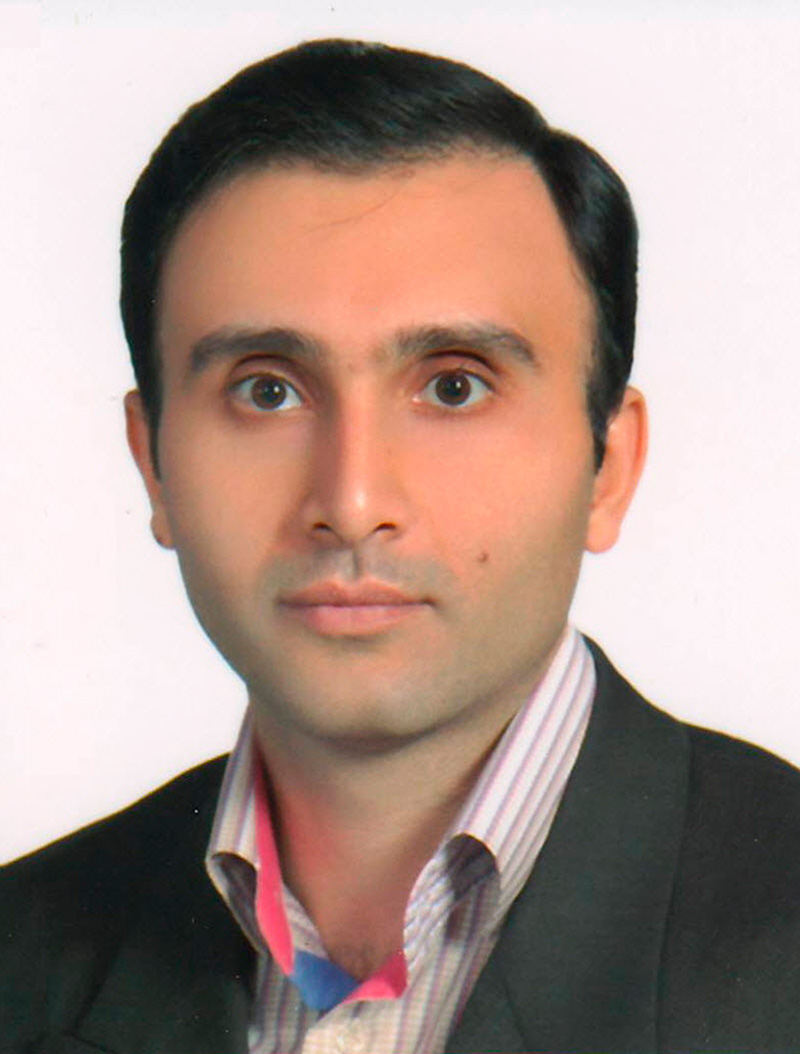 Esfahani Ali Dalalbashi
He is a Ph.D. student in the Civil Engineering Department at the University of Minho. His research area is "mulita-scale investigation of the durability performance of the TRM-strengthened-masonry structures." Additionally, he holds an MSc in Structural engineering (Iran) and BSc in Civil Engineering (Iran).
Felli Marco
2016 – Master graduated in Construction Engineering and Architecture, University of L'Aquila, DICEAA 2017 – Visiting Researcher UTSA | University of Texas at San Antonio 2020 – Ph.D. ICEAA | Ph.D. in Civil, Construction-Architectural and Environmental Engineering, University of L'Aquila. 2016 - today – Freelance Engineer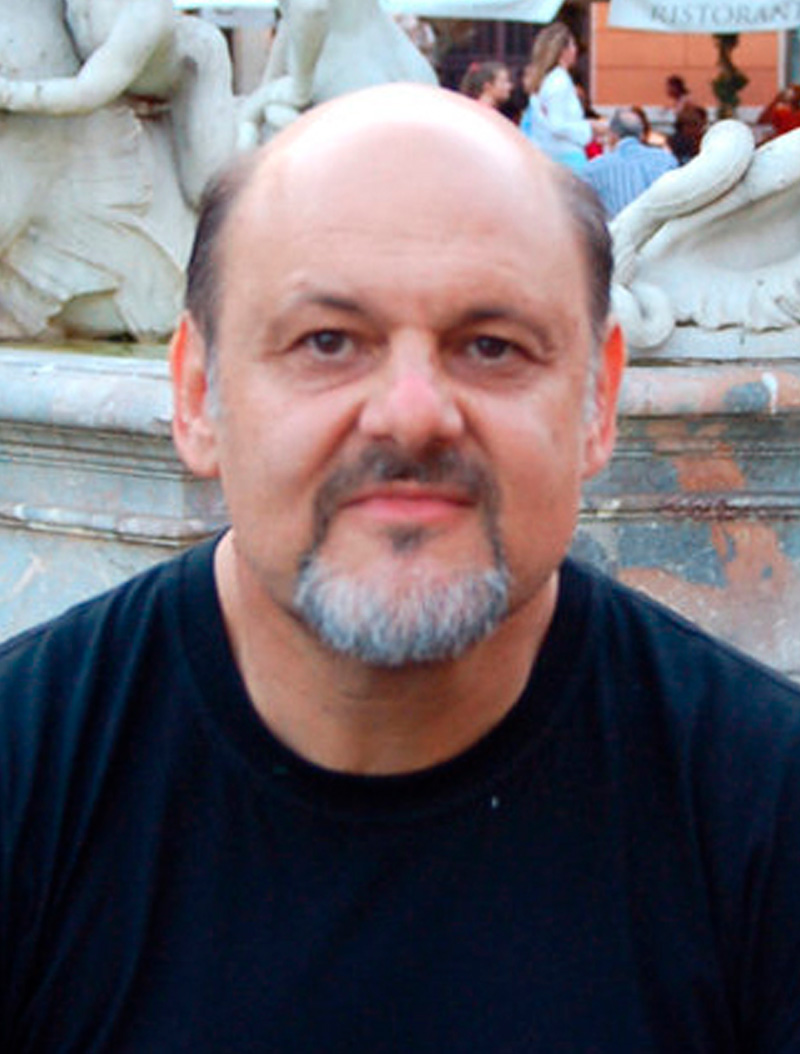 Gallo Haroldo
Architect, Doctor and Full Professorship, has been a teacher for about 40 years in Brazil and abroad, has received two international awards (Biennial of Architecture) between other homages.
He dedicated himself to the Architectural Design and Restoration on Historical Buildings, and served public offices of regulatory bodies to the protection of cultural heritage.
Currently, he is a Professor at UNICAMP (State University).
Garozzo Raissa
Ph.D. candidate in Evaluation and mitigation of urban and land risks, University of Catania. MSc in Building and Architectural Engineering. Skilled in expeditious survey techniques, TLS data acquisition and processing, 3D modelling, H-BIM. Interested in ontologies, Artificial Intelligence based approaches, preservation of Cultural Heritage.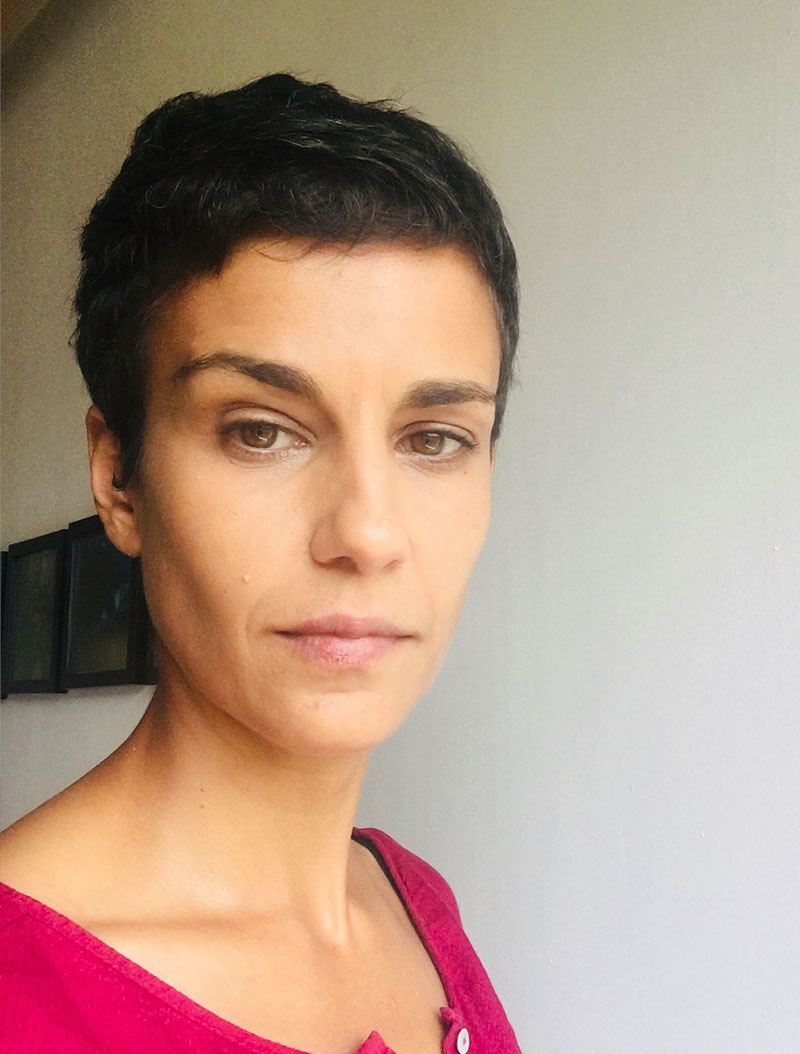 Graziosi Francesca
Francesca Graziosi is a conservator restorer . She took her graduation in 2008 at Istituto Centrale per il Restauro in Rome with specialization in canvas, wooden and mural paintings, wooden sculpture and contemporary arts. She's been working for several years both in contemporary art museums and on ancient artwork in collaboration with public administration. Since 2018 is working for Direzione Regionale Musei delle Marche (MiBACT) in Urbino, Italy,
Harutyunyan Emma
Architect, PhD, Professor Head of the Chair of Theory and History of Architecture and Heritage at National University of Architecture and Construction of Armenia.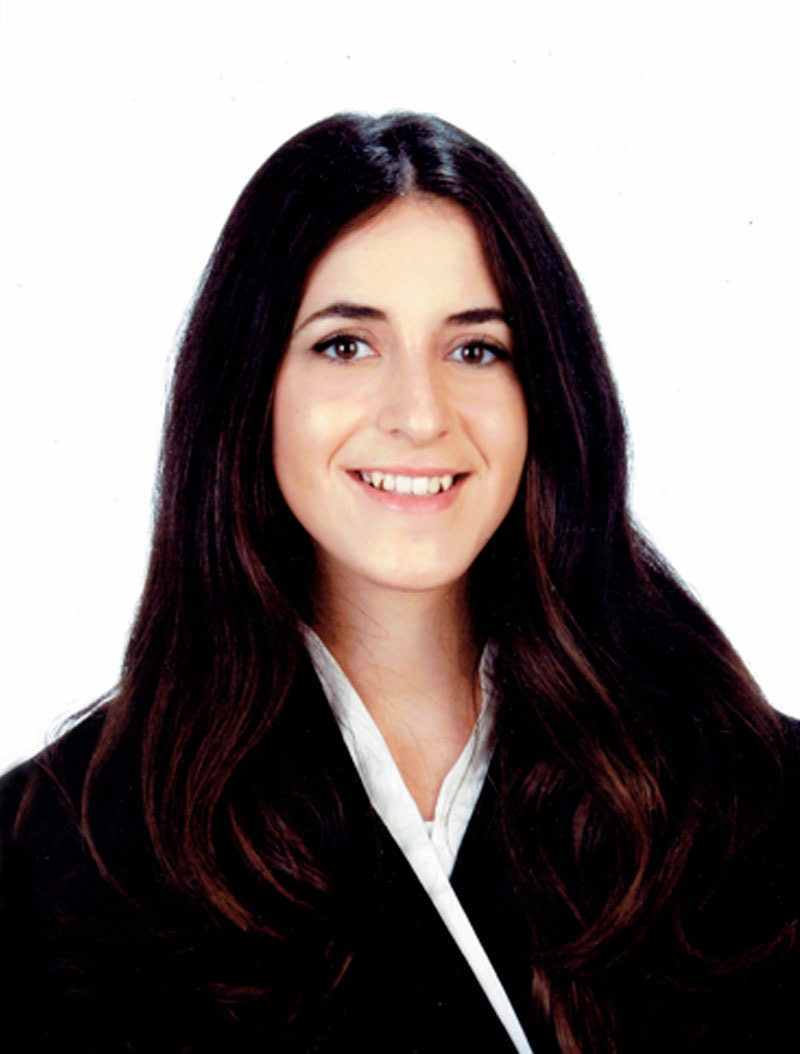 Hueto Escobar Alicia
Architect (2017), Master in Preservation of Architectural Heritage (2019) and PhD Student (2019) in Universitat Politècnica de València. The doctoral thesis is related with half-timbered walls and is funded by the Spanish Ministry of Science, Innovation and University (Ref. FPU18/01596). Researcher Technician in the research group Res-Arquitectura (2016).
Krohling Peruzzo Janaina
Bachelor's degree in Environmental Design and Architecture, specializations in Sustainable Building and in Architectural Heritage Preservation and Restoration, a Master's degree in Urban Planning and Urban Design, and currently undertaking PhD research in Urban Sustainability. Participation in projects and initiatives geared towards restructuring conditions that will improve the quality of the environment and of urban living, with a multi-disciplinary approach, mainly through collaboration with academia, municipalities and communities.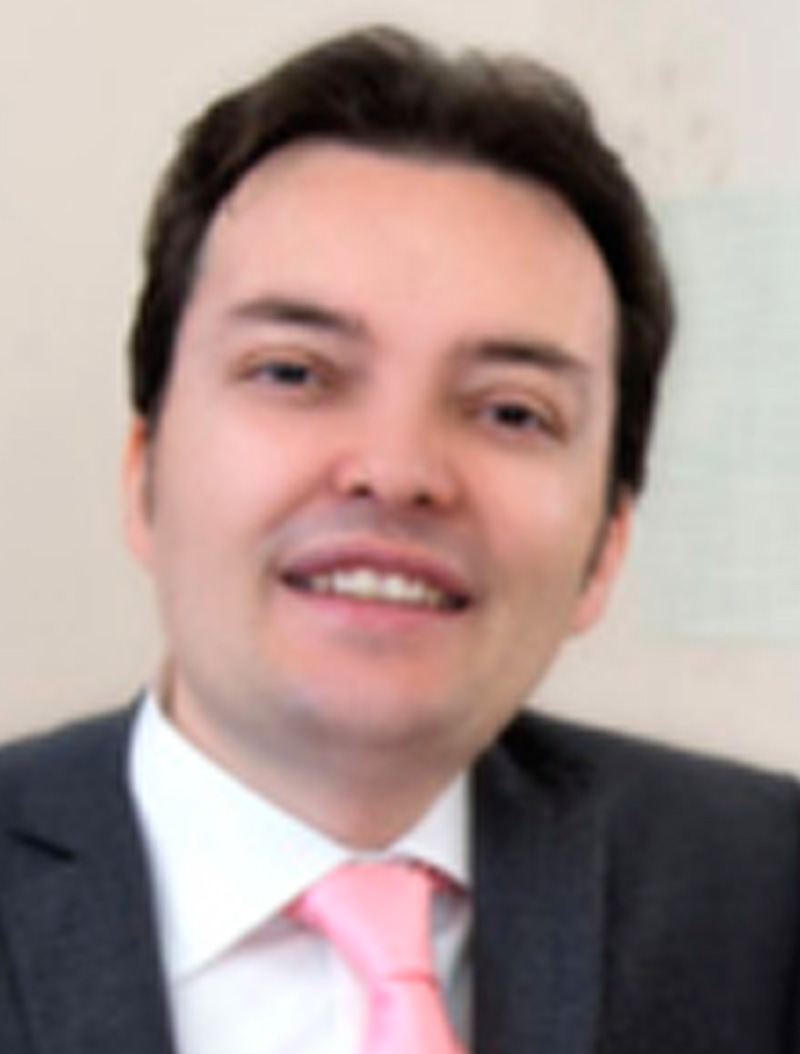 Laezza Gianfranco
Engineer with a highly qualified university-level (master degree cum laude and Ph.D. in seismic engineering), he has a wide professional experience and skills above all in the field of seismic assessment and retrofitting of existing buildings, also including cultural heritage assets.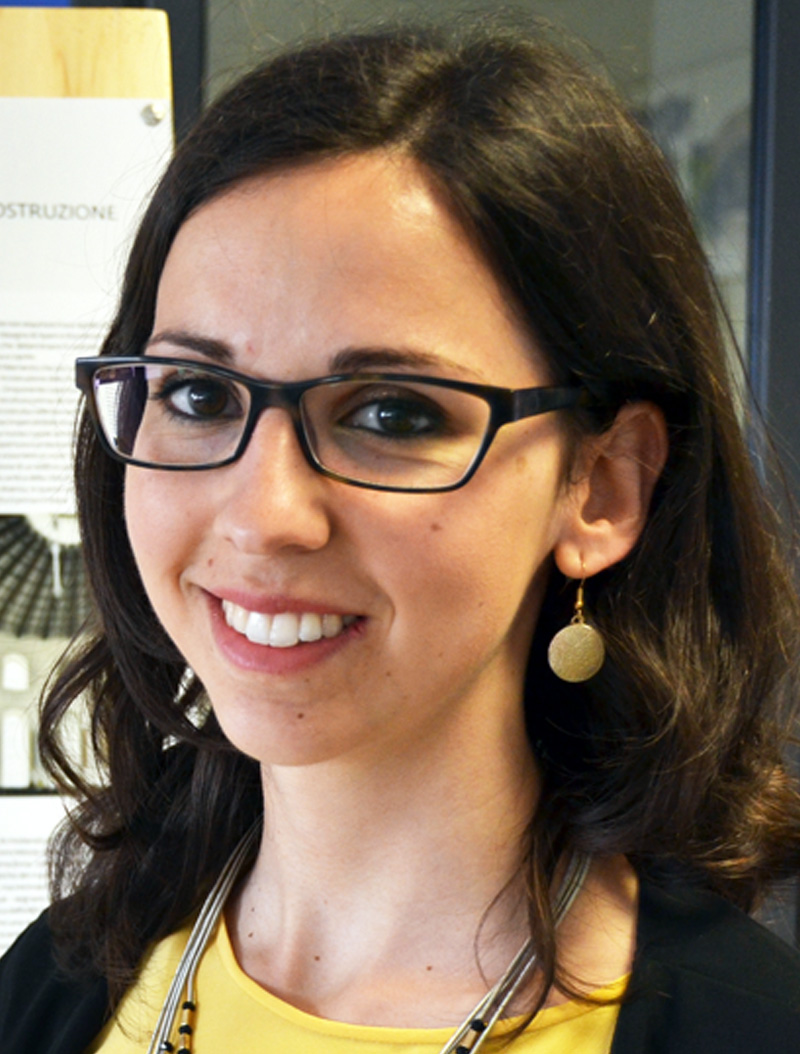 Lattarulo Maria Irene
Maria Irene Lattarulo, architect and PhD, graduated at Politecnico of Bari in 2012 with a degree thesis on post-war reconstructions in Germany. After some work experiences in Italy (Bari) and in Germany (Stuttgart), since 2018 she has been working as an architect at SABAP Pisa-Livorno.
Ledo Marques Andresa
Andresa Ledo Marques, Architect and Urbanist, Ph.D. student in Urbanism at Mackenzie Presbyterian University and a Master in Architecture and Urbanism. She has experience in Brazil and abroad in the area of Architecture and Urbanism, with an emphasis on sustainable urban development.
Lessa Paula
Paula Constantino Chagas Lessa graduated in Law from the University of Sao Paulo - USP in 2008, Pos graduated in Public Law in 2010 - UCAM and Master in Law from UGF in 2012. Researcher at the Institute of Comparative Studies in Institutional Conflict Administration (INCT-InEAC), UFF - Universidade Federal Fluminense. Associated to CONPEDI- National Council for Research and Graduate Studies in Law. pHD in progress at PROURB at the Faculty of Architecture and Urbanism - UFRJ, focus on irregular occupations legitimacy in cities. Operates in areas related to Public Security and police institutions.
Letizia Bartolomeo
Master's degree in Structural Engineering, engaged at the Regional Agency for Earthquake Reconstruction 2012 of the Emilia – Romagna Region, work on cost of building restoration assessment of public buildings and cultural heritage damaged by the 2012 earthquake.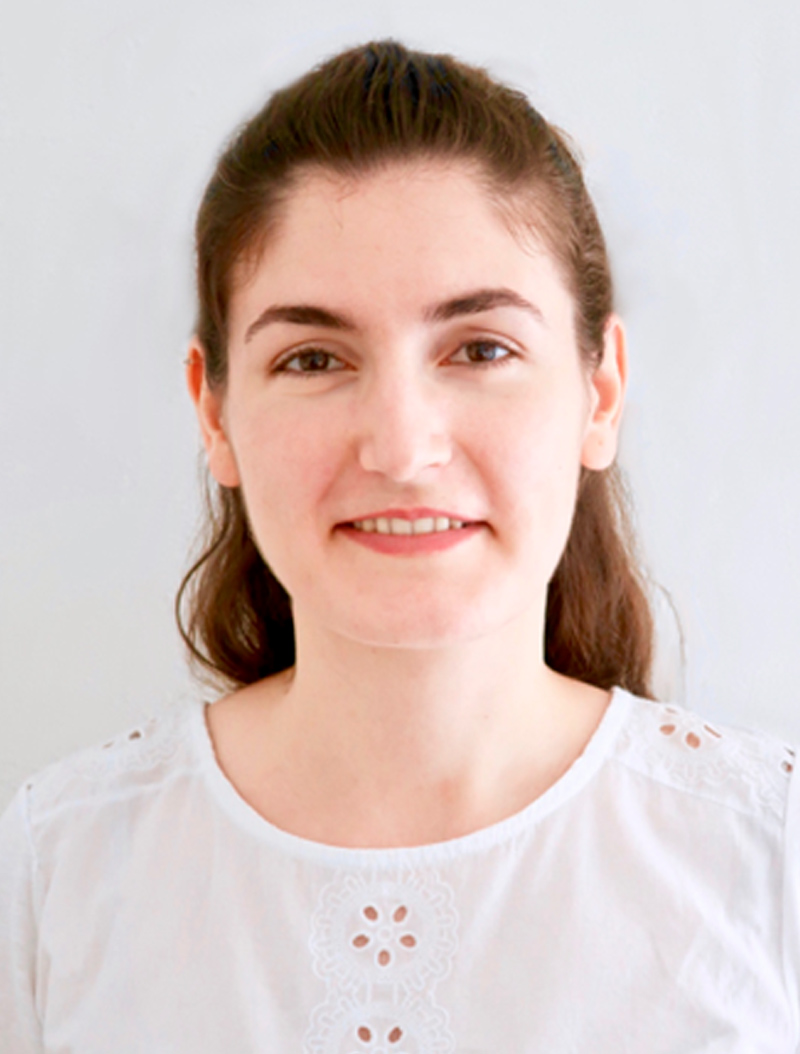 Lidón de Miguel María
María Lidón de Miguel is PhD student, with an FPU scholarship (2018-2021) granted by the MEC Spanish Ministry. She is part of the Res-Arquitectura research group and the PEGASO research centre at the Universitat Politècnica de València. She is architect (2015) and Master in Preservation of Architectural Heritage (2019) by the UPV (Valencia, Spain).
Magrinelli Eleonora
Hi! My name is Eleonora Magrinelli and I graduated in structural engineering at the Polytechnic of Milan (Italy). From 2017 to 2020, I collaborated as a structural engineer on restoration projects with studios of architecture and engineering in Verona. Since 2020, I've been working as a research fellow at the Polytechnic of Milan, where my main research activity is focused on the optimization of structural solutions toward seismic actions.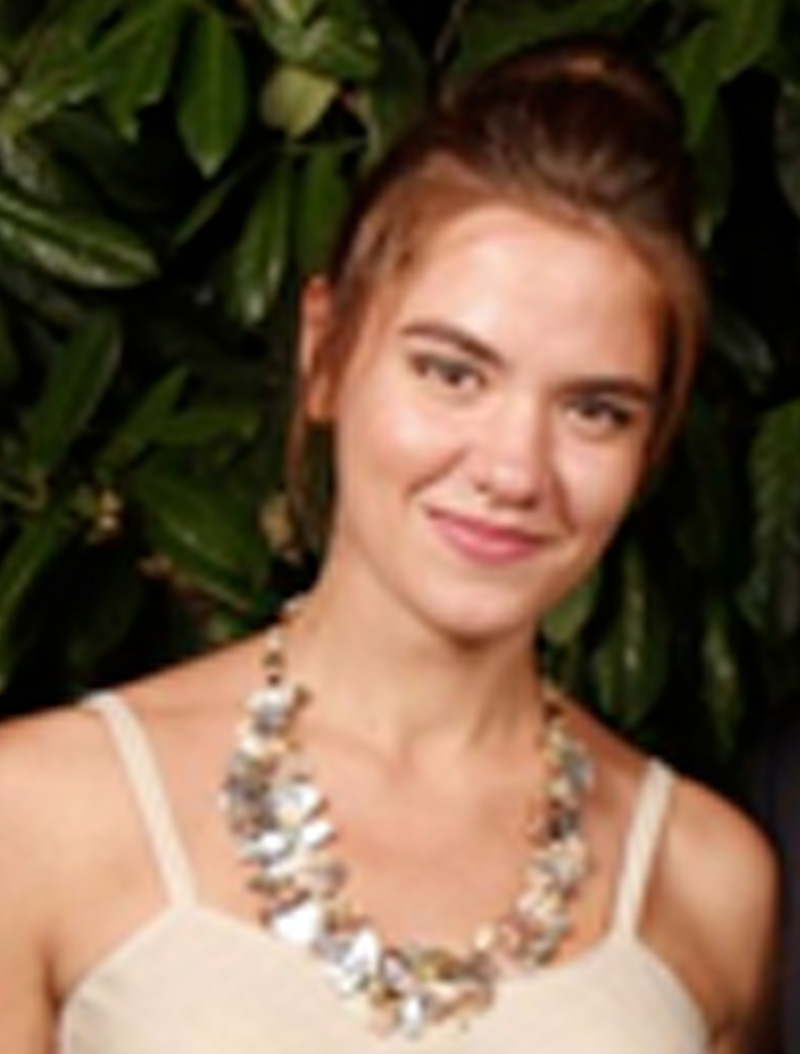 Manetta Ilaria
My name is Ilaria Manetta. I recently graduated in Architecture at the University of Ferrara, with a thesis on restauration. During my studies I have spent a total of 11 months abroad, studying in Canada and Germany, and I've made an internship at the Superintendence for Architectural Heritage and Landscape of Bologna.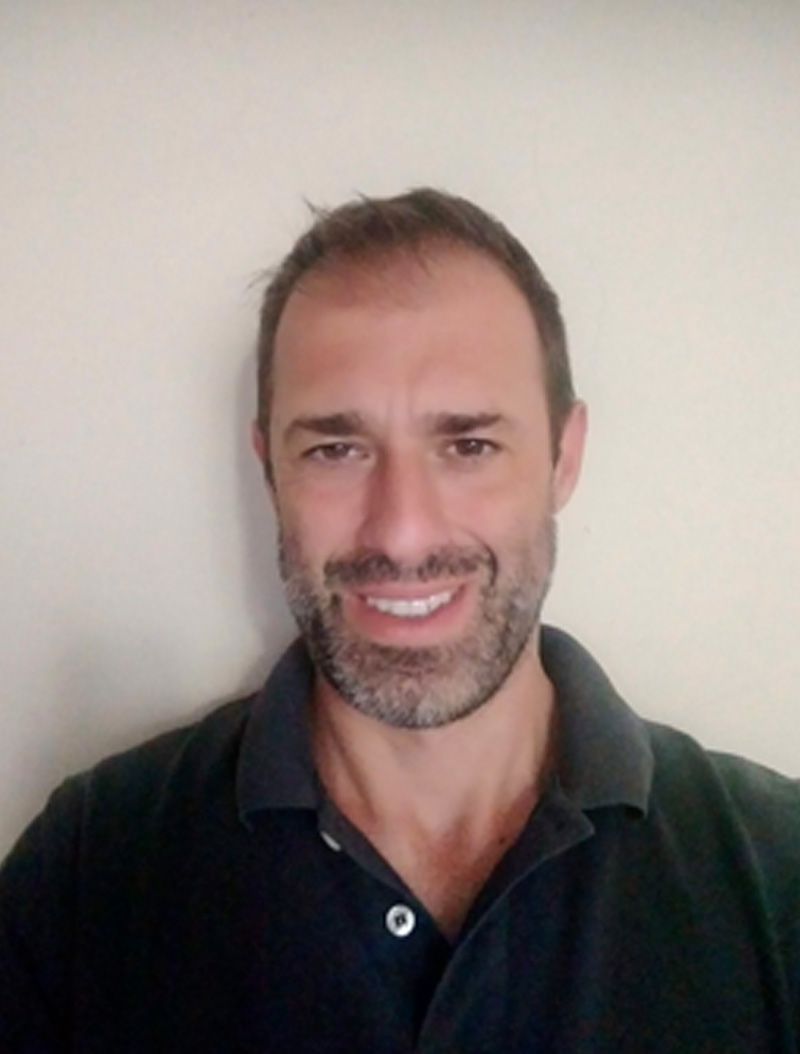 Matis Giorgio
Ho frequentato la facoltà di Architettura presso il Politecnico di Milano - polo Bovisa e nel 2004 ho conseguito la laurea magistrale discutendo una tesi sulla riqualificazione degli spazi urbani e storici dismessi; iscritto all'albo dell'Ordine degli Architetti di Alessandria dal 2006, durante l'attività lavorativa svolta finora come libero professionista ho avuto la possibilità di approfondire mediante corsi ed esperienze dirette tematiche inerenti la Protezione Civile, la valutazione dell'agibilità post-sismica degli edifici, la gestione preventiva dell'emergenza mitigazione in caso di evento calamitoso.
Mazurek Yvonne
Yvonne Mazurek is a PhD Candidate in Cultural Heritage Science at Tuscia University (Viterbo, Italy). She trained in New York, Chicago and Viterbo. Her 15+ year experience in teaching art history on-site inform her take on safeguarding and site enhancement strategies for Italian hamlets.
Megouar Zineb
Let me introduce myself, my name is Zineb Megouar I am from Casablanca-Morocco, currently in my sixth year in Architecture at the International University of Rabat (UIR), Morocco. During my Master year I did a work placement where I was able to share my ideas and work with the equipment in several projects in different construction phases.
Menapace Cecilia
I studied architecture at the University of Ferrara where I graduated with a Master's Thesis in landscape and energy-efficient architecture. I then focused my professional experience on urban regeneration and sustainable design, working in companies and architectural firms that are specialized in these specific fields.
Mhatre Sanket
Sanket Mhatre is a practising architect from Mumbai with a steady investigation in the diversity of nature and the built. His thesis in M.Arch (Theory and Design) was awarded "Louis Kahn Gold Medal" by CEPT University. His practise motivates him to pursue these concerns through research on historic cities, natural environments and sensory qualities of a design. He currently teaches at IES College of Architecture.
Milano Antonietta
Laureata in Architettura presso l'Università di Firenze con una tesi in consolidamento strutturale. Iscritta alla Scuola di Specializzazione in "Beni Architettonici e del Paesaggio" (UNIFI). Svolge la professione di architetto nell'ambito del restauro. Ha collaborato a progetti di restauro di edifici storici colpiti dai sismi del 2009 e del 2012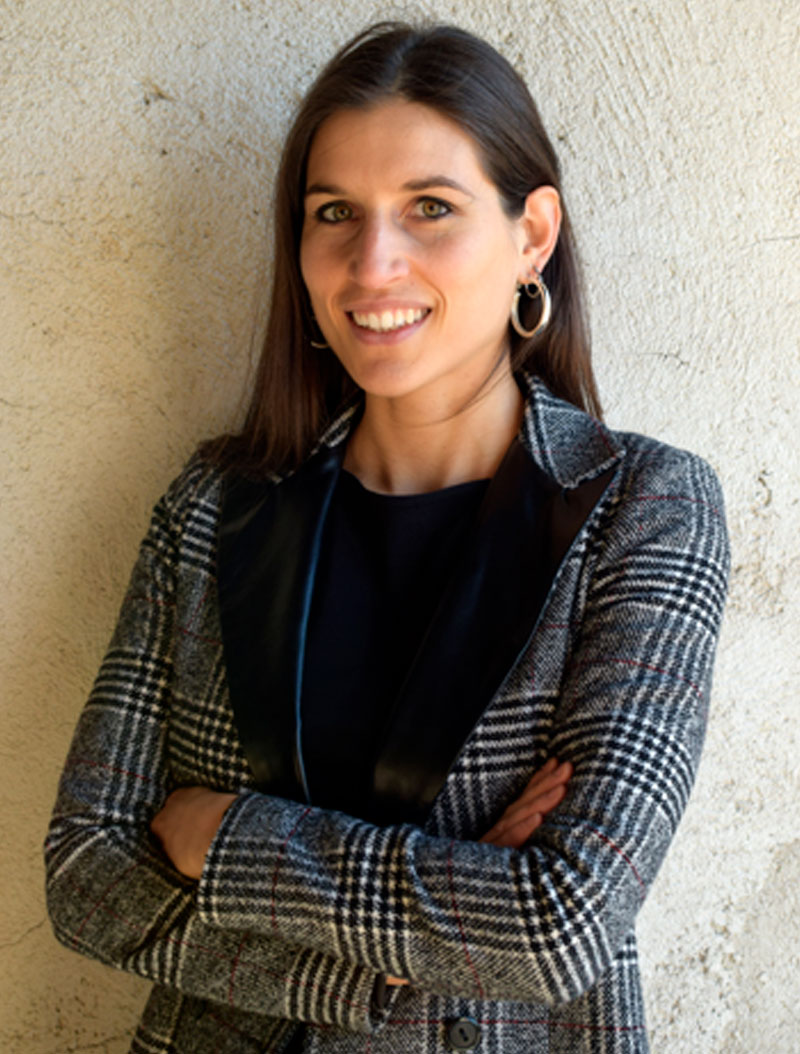 Morena Sara
Engineer graduated "cum laude" in Building Engineering-Architecture at the University of Salerno. In 2018, at the same university, she got a European Doctorate in "Risk and sustainability in Civil, Environmental and Building Engineering Systems" and subsequently a Research Fellowship for the Macro-sector 08/E where actually she also carries out some teaching activities. In 2019, she was an Expert Evaluators delegate in the H2020-MSCA-IF.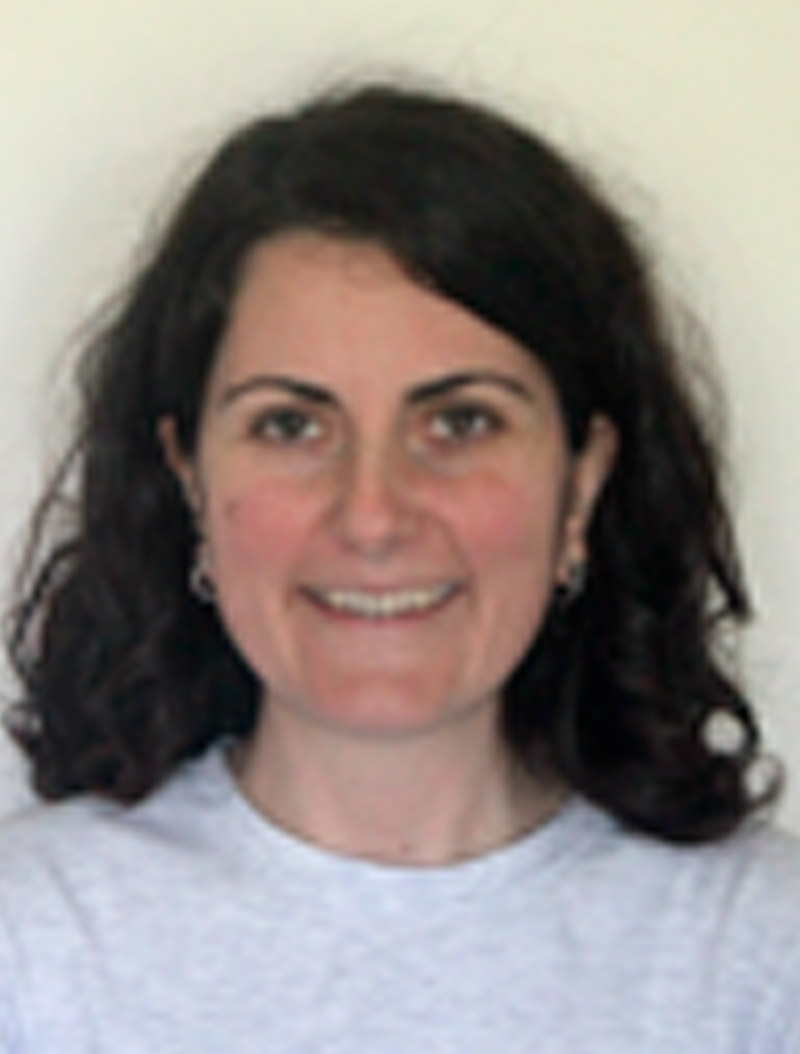 Önsel Atala Zeren
Zeren Önsel Atala is a Ph.D. candidate at Istanbul Technical University, Department of Architecture. She worked as research assistant between 2012 and 2018 at Istanbul Technical University, Department of Architecture and spent one year at University of Stuttgart, Urban Design Institute, as scholar and visiting researcher. She is working as lecturer at Özyeğin University, Department of Architecture since February 2019. She is a member of ICOMOS Turkey National Committee, Chamber of Architects of Turkey and Docomomo Turkey.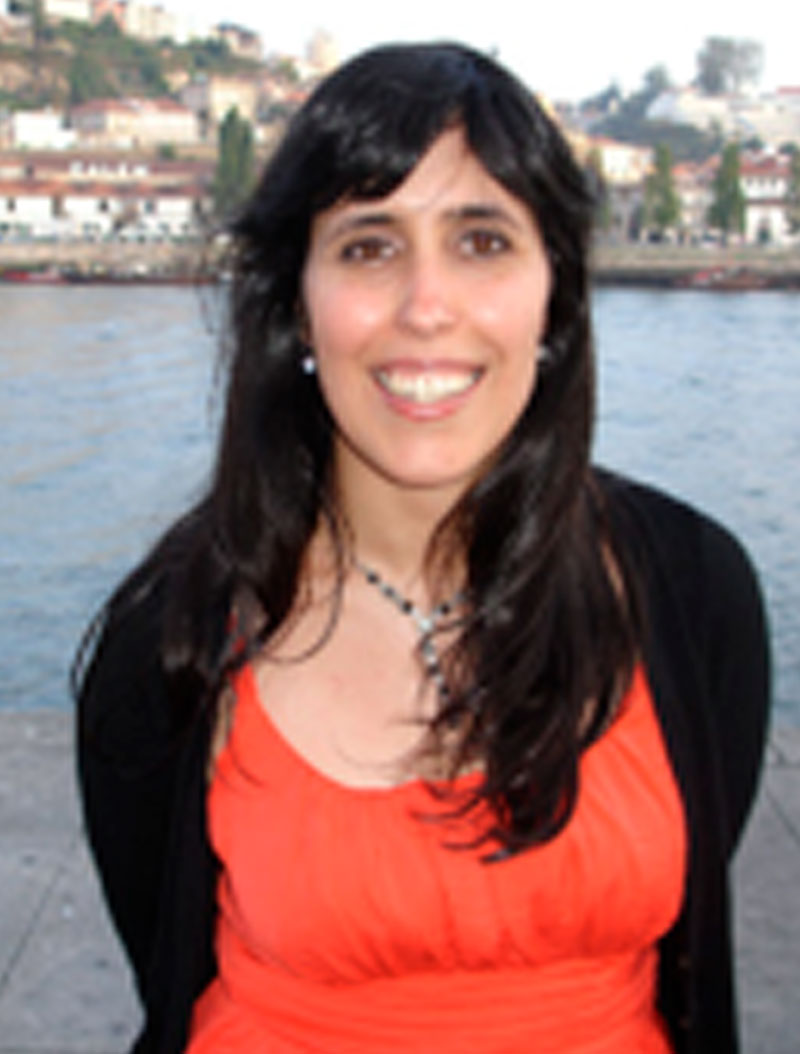 Ornelas Cilísia
Cilísia Ornelas is graduated in Architecture from Faculty of Architecture of the University of Porto (FAUP) in 2003, obtains a Master's Degree in Intervention Methodologies in Architectural Heritage from FAUP in 2007. She has a PhD degree in Civil Engineering from the Faculty of Engineering of the University of Porto (FEUP) in 2016. She is researcher at the Institute of R&D in Structures and Construction (CONSTRUC) at FEUP, and she is fellow at the Institute of Construction (IC) at FEUP.
Özkuvancı Özkuvancı Özge
Özge Özkuvancı graduated in Architecture at Gebze Technical University, and holds a Master's Degree in Architectural Design from Istanbul Technical University. She is now PhD candidate in the Design, Technology and Society Program of Özyeğin University and a research assistant in the same institution.
Panzavolta Andrea
Andrea Panzavolta is a facilitator expert in manage participatory process for defining plans through the inclusion of citizens and stakeholders. He is expert in communication processes, knowledge base, decision making and he is a trainer of participatory technics and methods. Andrea is a member of the International Association of Facilitators.
Perticarini Maurizio
2018 assegno di Ricerca presso l'Università degli Studi di Padova. 2019 borsa di Dottorato di Ricerca presso l'Università degli Studi Luigi Vanvitelli, II Università di Napoli. 2015 - 2018 disegnatore e libero professionista Architetto.
Pini Nicolò
Nicolò Pini, PhD in Classic Archaeology (University of Cologne in 2017), is currently Research associate at the Islamic Archaeology Unit, University of Bonn, collaborating on several projects in the Near East. He has specialized in ancient urbanism and building archaeology, especially for the Roman, Byzantine and Early Medieval periods.
Praticò Lucia
Lucia Praticò, 26 years old. Civil engineer graduated with full marks in Structural engineering. Currently attending the 2 year of a PhD programme in Bologna, on the seismic vulnerability analysis of existing structures. Selected for the Erasmus study period in Sweden, and the World Heritage Summer School in New York.
Previti Maria
I am an Architect specialised in restoration and conservation, employed by the MiBACT.
My initial assignment at ``Parco Archeologico di Pompei`` allowed me to develop my knowledge on construction management and public works related to restoration sites.
I joined the reconstruction efforts following the 2016 earthquake; currently working at Marche region on restoration interventions to publics buildings and cultural heritage.
Ridolfi Flavio
Architect, PhD in Material and Structures for Architecture at UNIFI (Florence). Researched on the seismic performances of historic masonry with focus on vernacular earthen constructions. Damage surveyor after 2016 Central Italy earthquake. Now active in freelance profession and academic research.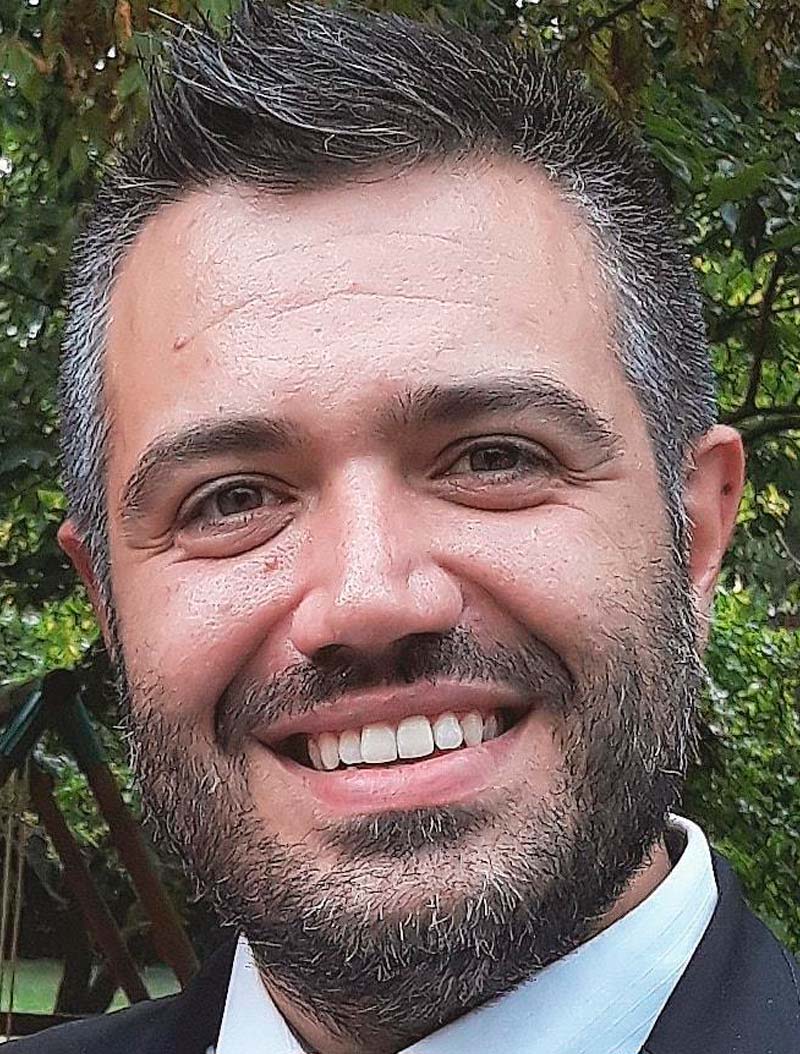 Santangelo Giuseppe Camillo
He graduated at the Faculty of Architecture of Ferrara in 2006, where he also took the PhD in Technology of Architecture in 2011. He is contract professor of ``Environmental Design`` from 2016 at the Department of Architecture of Ferrara, and of "Innovative Technologies for Sustainable Design" at the Department of Engineering and Architecture of Parma from 2019. In 2010 he opened his own studio, where he still carries out his profession, devoting himself above all to the technological design culture.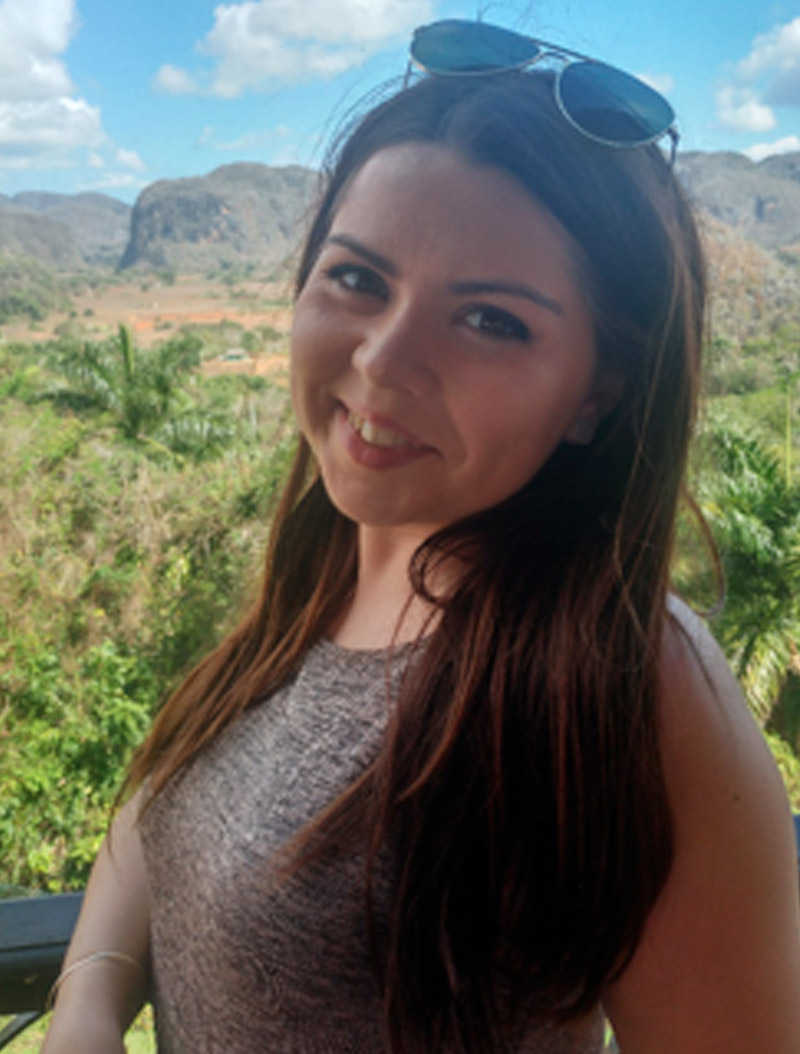 Scupin Alexandra
Previous experience has contributed to my interest for an in-depth study in the field of structural assessment for existing structures in highly seismic areas. As I wanted to engage in more complex research activities, I am currently working on a PhD thesis that aims to evaluate previous structural retrofitting interventions done on historic masonry structures from Romania.
Sharad Chaitra
Chaitra Sharad holds a Master's Degree in Architecture (Theory & Design) from CEPT University. She has written chapters in the books Learning Architecture; Between History and Memory: Blue Jodhpur; and Architectural Expressions: People, Time, Ideologies. Her continuing research is on the role of the 'human element' in architecture. She is an independent researcher, and her interests lie in history and cultural narratives. She is currently teaches at IES College of Architecture Mumbai.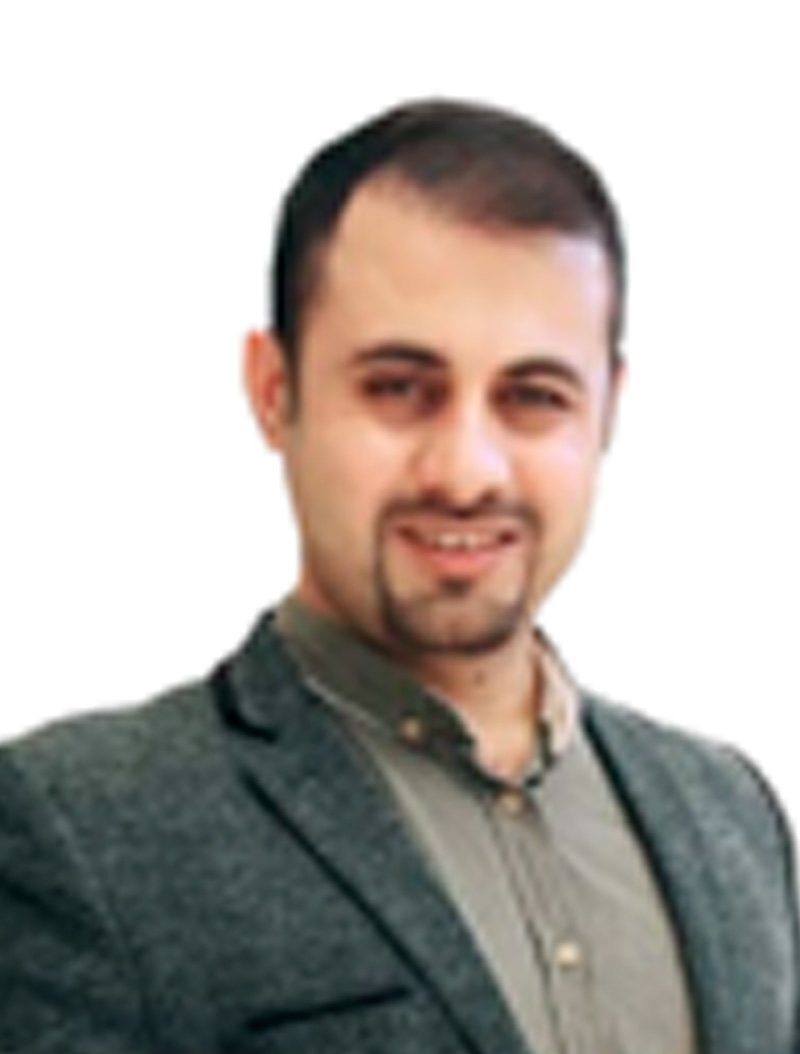 Sherzad Shad
I am an architect, I like design building through exterior and interior, also I like to share my knowledge about architecture and design inside universities or schools. I am passionate about education and getting students excited to learn. My goal is to help provide people with hands-on learning and real-world learning experience which help prepare them to be successful.
Tosto Chiara
I'm Chiara Tosto. I'm an Architect and I live in Matera, city where I come from. I lived in Bari where had the master degree at the Politecnico di Bari, and in Turin for taking the post lauream specialization in Architectural Heritage and Landscape at the Politecnico di Torino.
Ugliotti Francesca Maria
Francesca Maria Ugliotti, RTD-A at the Politecnico di Torino DISEG Department. Graduated in Building Engineering and specialized with a Master in Real Estate Management. Focused on the use of BIM for data collection, management and visualization of existing buildings in the Smart City scenario.
Valle Isabel
I have studied Conservation and Restoration of Cultural Heritage, with specialty in sculpture. I developed my final bachelor dissertation on 3D modeling with UV light and its uses for the diagnosis, conservation and diffusion strategies in Cultural Heritage, in which I obtained the maximum degree. Thanks to that I presented various works in several seminars and congress, mainly focused on 3D photogrammetric modeling.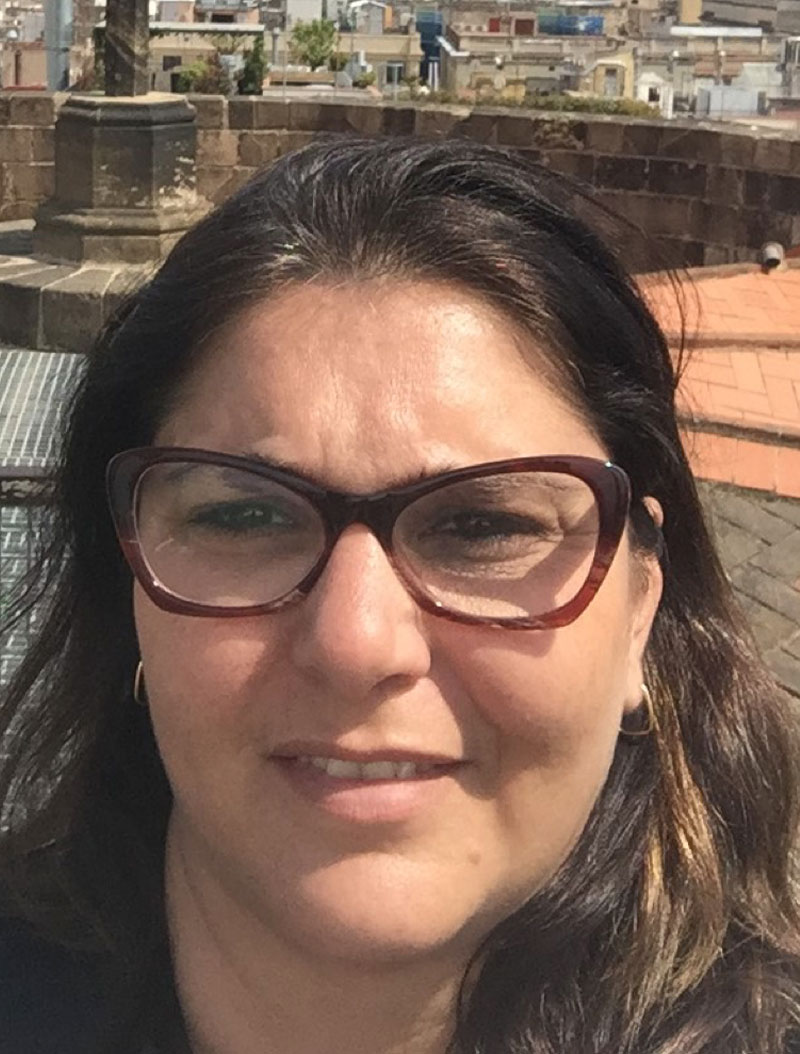 Vaz De Souza Mariana
I have a degree in Architecture and Urbanism from the Federal University of Rio de Janeiro (2001) and a Masters in Architecture from the Federal University of Rio de Janeiro (2004). I am currently a doctoral student at PROARQ-UFRJ with support from the Coordination for the Improvement of Higher Education Personnel, and a researcher at the Federal University of Rio de Janeiro, through PROARQ. I am a member of ICOMOS Brasil, and participate in the Education and Training, Emerging Professionals and Heritage for Our Generations committees. My professional experience in Architecture and Urbanism has an emphasis on Techniques for the Conservation and Restoration of Historical Monuments, but I also work with interior design. My biggest motivation is to follow a teaching career working in the teaching of cultural heritage, restoration of historical monuments, teaching of construction and survey techniques and the ethical importance of acting in a restoration project.
Ziraldo Emma Gaia
Emma Gaia Ziraldo is a qualified conservation scientist with experience in environmental monitoring, integrated pest management, damage prevention, and diagnostic analysis of artworks. Multi-lingual postgraduate with an MSc in Material Science for Cultural Heritage from the University of Torino, Italy - Emma currently holds the position of Preventive Conservation Fellow at the Conservation Center of Art and Historic Artifacts in Philadelphia, USA.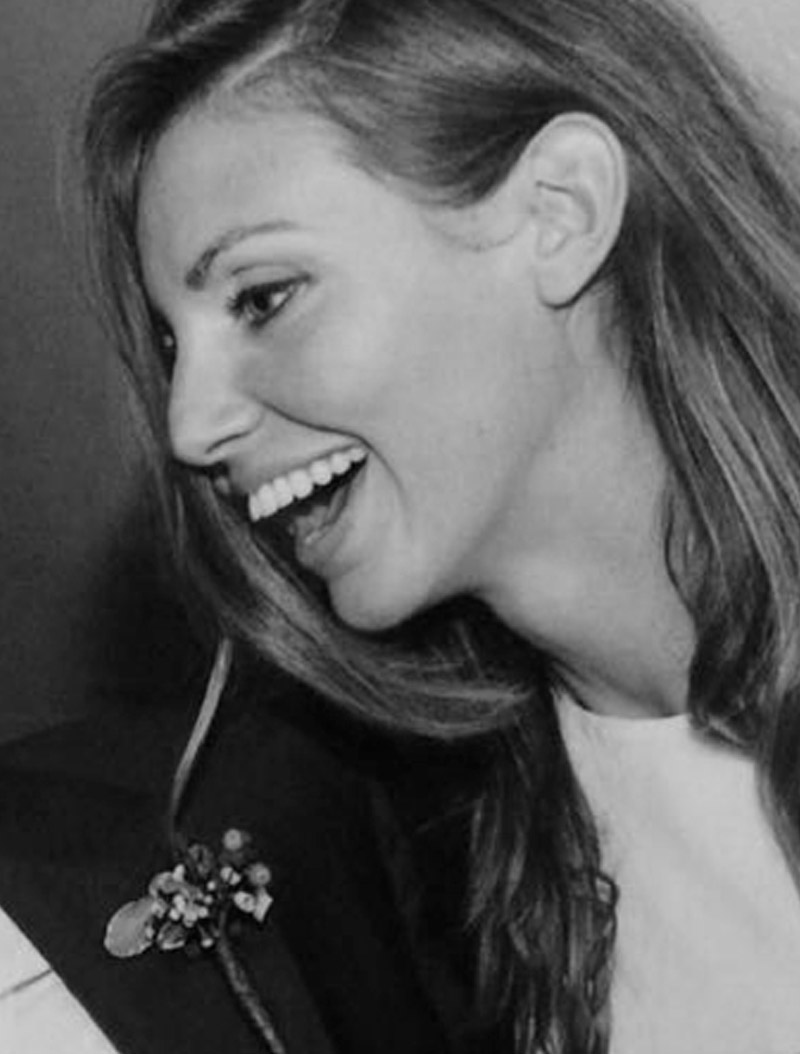 Zuliani Anna Vittoria
Anna Vittoria Zuliani (Reggio Emilia, 1988) graduated at the Architecture Department of Ferrara University. She worked in italian and english architectural firms and she held the position of technical director for several restoration projects on the architectural heritage. She currently works as freelance architect and contributor for specialist magazines.