After the Damages
International Academy
Starting from the experience gained in post-disaster reconstruction by the involved partners and the experience in disaster management of an international and interdisciplinary team of experts, the project "After the Damages" highlights recent innovations and advancements in mitigation strategies by providing the most up-to-date expertise.
The set of scientific contents faced by the International Academy is holistic and interdisciplinary, including climate change, solutions in risk reduction, post-disaster participatory governance tools, governance strategies aimed at environmental, social and economic resilience, integrated diagnostic survey, digitization and modeling of complex systems, monitoring and tools for an aware design applied to the conservation of the historic built heritage.
After the Damages International Academy offers a range of training proposals that are reflected in seminars, focuses, award and the most important event Represented by the Summer School.
Giornate del Restauro e del Patrimonio Culturale
IV edizione
International Summer School
An advanced training project to highlight recent innovations and advancements in the post-disaster management.
More information
Focuses
Two on-line intensive thematic events, scheduled during the winter and spring period:
"AtD Focus" lasting two days of 4 hours each.
More information
International Award
International Award for the best practices on built environment risk management strategies.
More information
Collaborations
After the Damages International Academy collaborates with institutions, universities, national and international public administrations. This wide international participation allows the comparison between different contexts, different types of risk and different approaches to mitigation for the protection of the built environment.
More information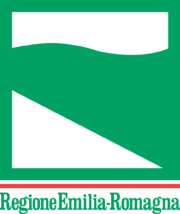 The International Academy "After the Damages" project has received funding from the Emilia Romagna Region in the scope of the three-year higher education projects in the cultural, economic and technological fields pursuant to art. 2 of the regional law n. 25/2018 approved by resolution of the Regional Council n. 1251/2019.